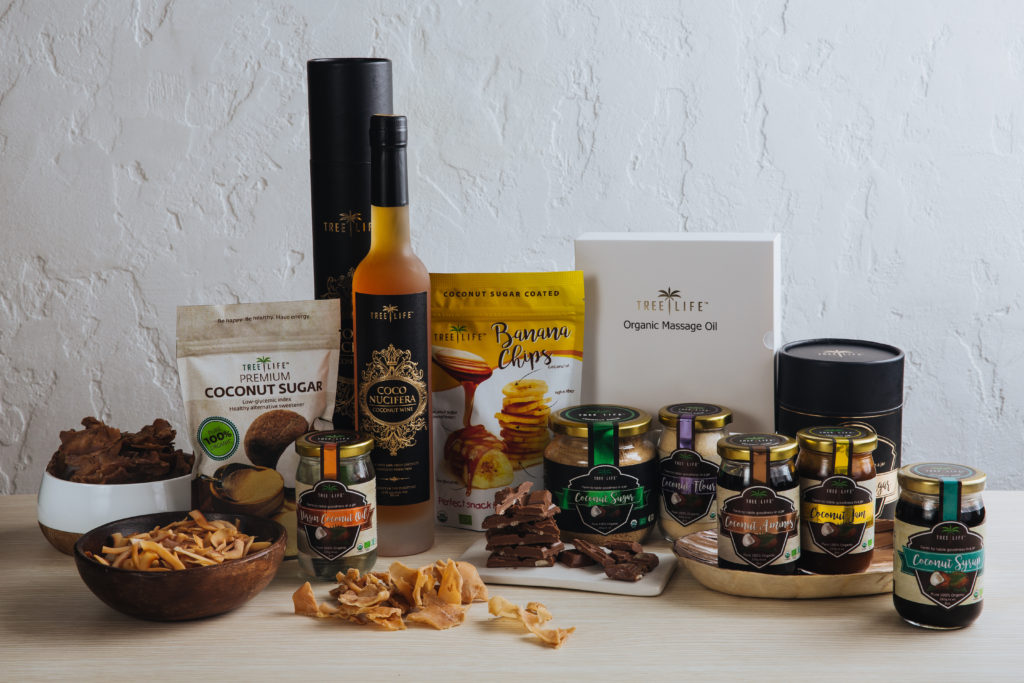 ---
TREELIFE products are known for their freshness, distinct taste and premium quality. The freshness of our products are attained from the result that all TREELIFE products are of single origin. The processing of each produce is timely picked and processed, providing customers fresh premium quality products.
Widely known as the "tree of life", the coconut tree (Cocos Nucifera) has an endless list of products and by products derived from its various parts. From the tree, to the husk, to the oil – from food to drink, to shelter and cosmetic purposes.
TREELIFE offers you 100% organic premium products. TREELIFE's advantage to your benefit is that our facilities are at the heart of the farm. Providing you freshness. Harvested day and night and carefully collected by the meticulous hands of farmers, the raw material are then carefully handled and processed with the dedication of each individual cook to provide our customers with premium organic products.
Our products are 100% natural, no preservatives, no additives, no artificial flavours, unrefined and unbleached. TREELIFE maintains high quality control standards in its farm to ensure we continue to bring high grade, premium quality organic products to our local and international consumers.